The video above shows how to purchase using www.gocer.co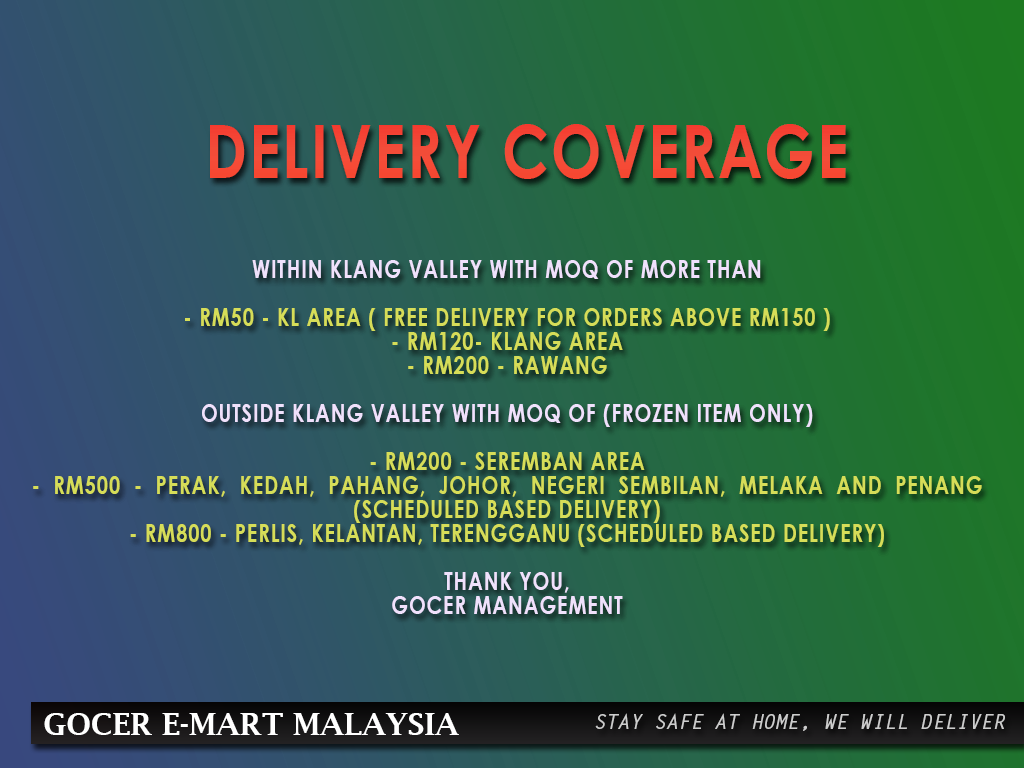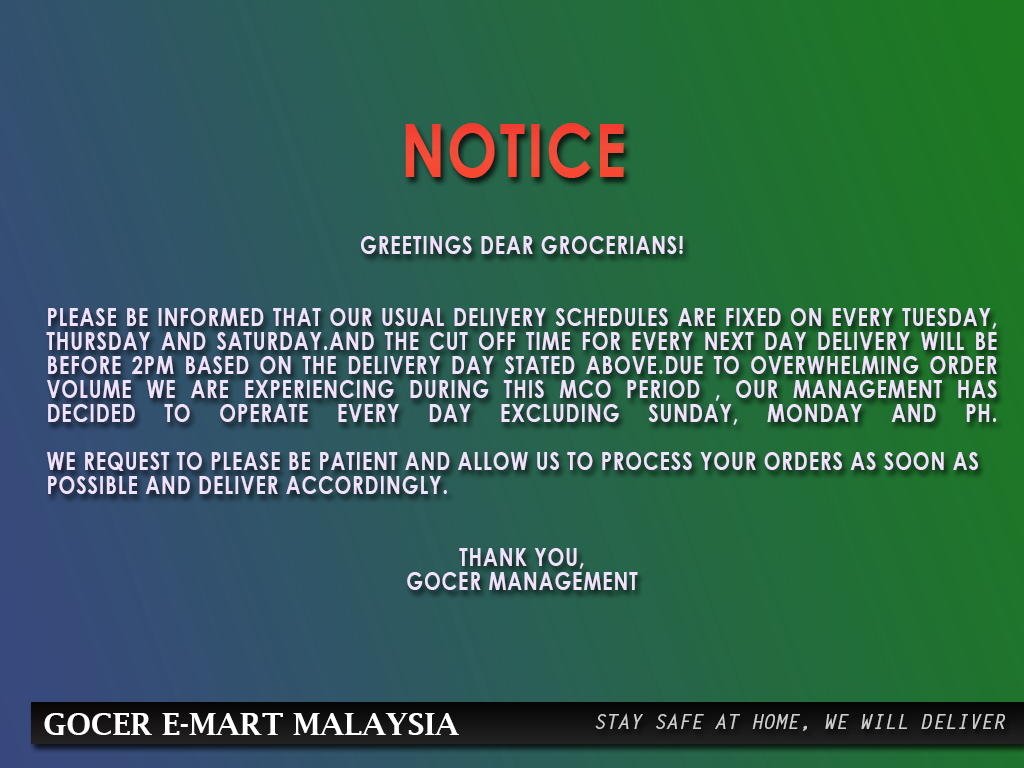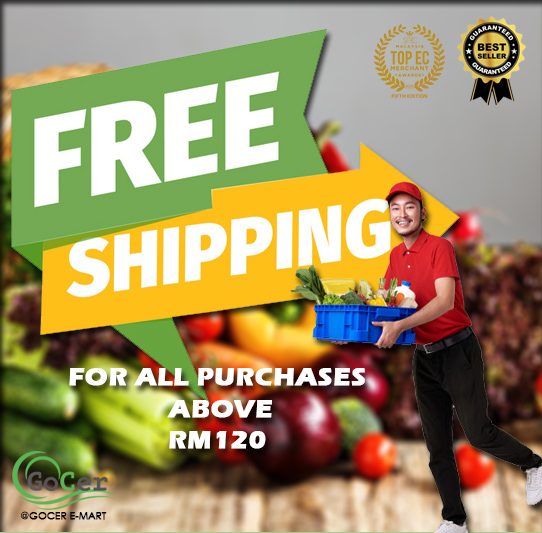 Thank you for supporting us at Gocer with all your green goodies. We sincerely would like to apologize if there any delay in delivery at present CMCO timing. We are constantly doing our best to allocate resources and doing our level best to cater to all, though we know we cannot satisfy all needs in the end.
At the time of the pandemic, we also value our staff, riders who are always prone to any kind of mishaps or trouble encountered during or after delivery is done. We take extra care for our consumers also by constantly checking on the items delivered to ensure it's free and out of harm. We sincerely appreciate all those who understood and care enough to lift our spirits to continue to serve all of your needs and wants.
We wish you well and stay safe during this season. Take care and let us do our best to serve you. Thank you.
------------------------------------------------------------------------------------------------------------------------------------------------
OUR NEW DELIVERY SCHEDULE IS FIXED
TUESDAY/ THURSDAY & SATURDAY
Any order before 2 pm cut-off time will be done the following day, else it's onto the next delivery date. It's that simple.
JADUAL PENGHANTARAN BARU KAMI ADALAH TETAP

SELASA / KHAMIS & SABTU

Segala pesanan sebelum jam 2 petang penghantaran akan dilakukan pada hari berikutnya, Jikalau tidak, ia akan dihantar pada hari penghantaran yang disedia maklum.
ALL PRODUCTS SOLD WITH ESTIMATION WEIGHT (~), THERE WOULD BE NO DISPUTE AS THIS IS THE POLICY ADHERED FROM DAY ONE AND WE REQUEST CUSTOMERS TO ACKNOWLEDGE. THERE WOULD NOT BE ACCURATE WEIGHT AS THE ITEMS ARE ALL DIFFERENT SIZES AND SHAPES.
Best practices to ensure you and your family are always protected from the Covid-19 pandemic.